The Pierce's Holiday 2019 Letter
Jerry and Barbara Pierce wish you a happy holiday season and a great 2020!
Same-old-same-old. Just another year of doing lots of different things. Our passports keep getting more and more stamps. Treks to Peru and Norway for Jerry, a trip to China for Barbara. This year our respective "work" has taken more of our time than expected – but in a good way!
Martin, Analiese, Andrea, Miles, Amanda, Waverly, Barbara & Jerry (end of 2018 year)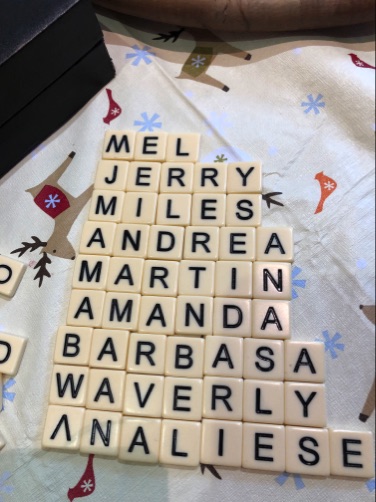 A new high (for Jerry) 16,700ft
Jerry had the feeling that we were changing locations more than usual, so did a count. A total of 63 changes in venues for the year. That's lots of packing and unpacking! On average more than once a week!
Jerry did a trek to the Peruvian Andes for two weeks and did the Huayhuash Trek. Wow! What a wonderful place! Many saddle crossings above 15,500' altitude and a personal high of 16,700'! Great lakes and avalanches along the way. If you are so inclined, it is worth putting on your bucket list. See more here.
Speaking of bucket lists, Jerry also went to Norway to the Norwegian Cinema Conference and was able to get out and see the Northern Lights! After posting pictures, it seems my desire to see the lights is also on many folks bucket list. See more here.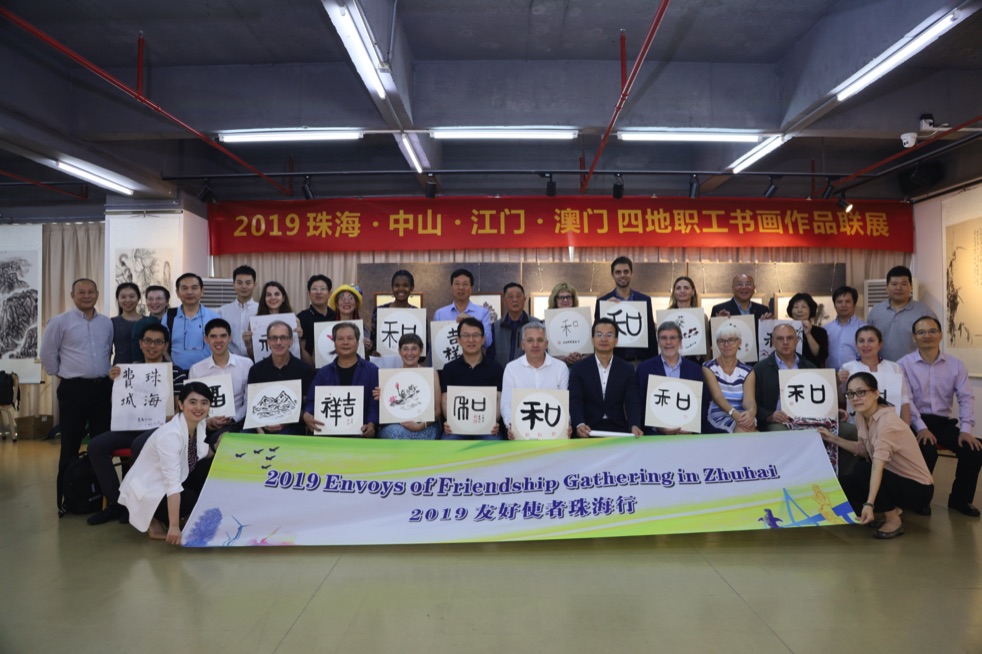 Not to be outdone, Barbara went for a week to China as part of a sister-city visit. Redwood's sister city is Zhuhai, China – a city of 2M folks! It was a wonderful visit. She passed through Hong Kong (and walked around for 3 days) and avoided the protests, but was happy to be on the way back home.
Barbara continues to serve on the History Museum's board and is working on a project to build a new "Carriage House Museum" to be added to the downtown History Museum. She also serves as chairman for BAWSCA – Bay Area Water Supply and Conservation Agency. While not a full time job, at times it feels that way!
Barbara and Jerry have had a number of visits to Boise and Long Beach for grandparent visits and general meet up with the "old" children. We did a family visit to Mexico with all the children/grand children to enjoy a week in swimming pools and good weather. We enjoy taking these Ski trips (Spending Kids Inheritance).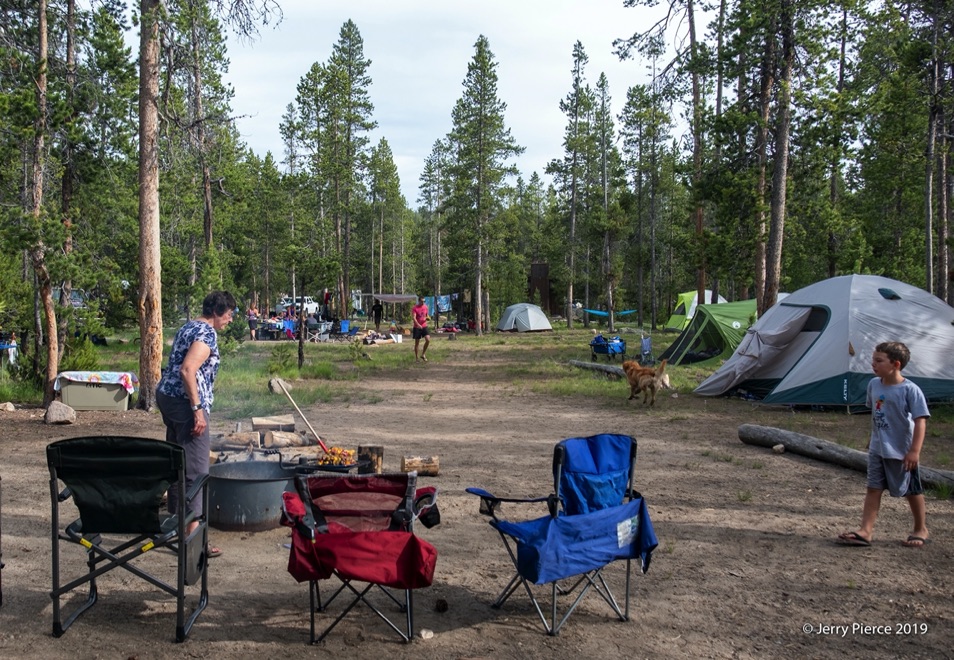 Camping at Redfish Lake with Andrea, Martin, Analiese and Miles – and friends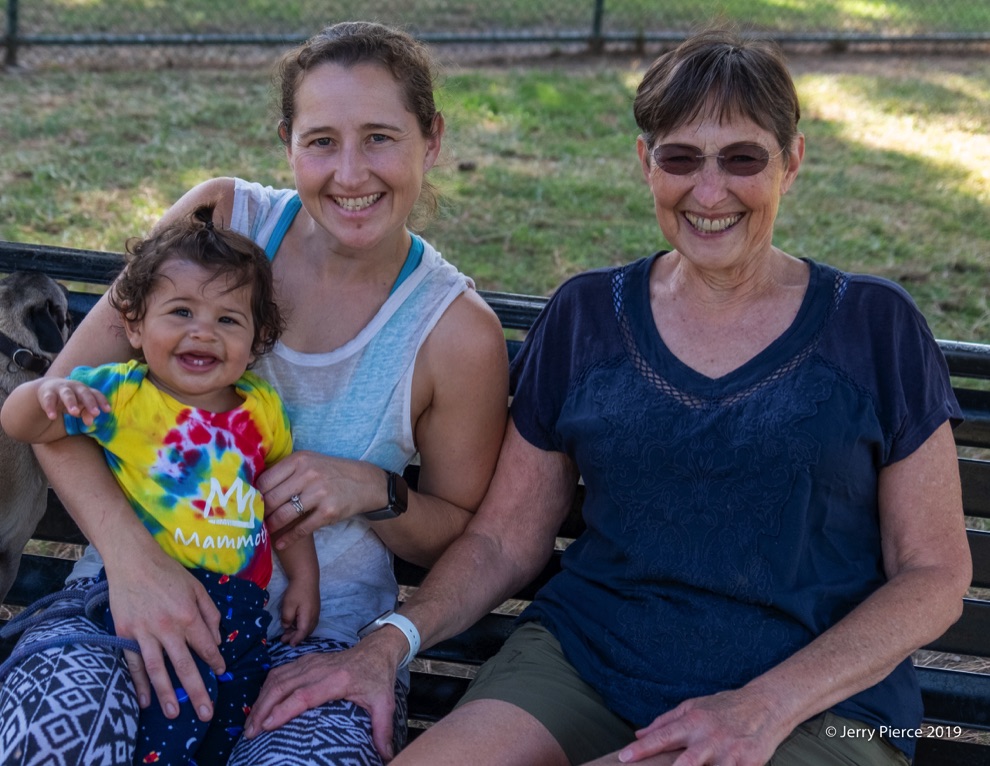 Waverly, Amanda and Barbara in Long Beach
Amanda and Melissa's son Waverly is now over a year old and doing really well. He's walking and is very "busy." He has his grandparents wrapped around his little finger and is a delight to be around.
Mel and Amanda are both still enjoying their jobs in veterinary medicine. Amanda is on her third year installing blood machines and Mel leading the neurology department running the MRIs surgery and patient care. This year has been bittersweet in that they had to say goodbye to their beloved bulldog Dani. The silver lining is that having Waverly around has helped ease some of that pain. Nanny Chupie (the pug) has been keeping Waverly on his toes and has been very helpful in assisting with his balancing skills as she pushes him over daily. She also makes a great vacuum for cleaning up anything that Waverly likes to "give" to her. He's walking, babbling and being a total beach bum. Living his best California life!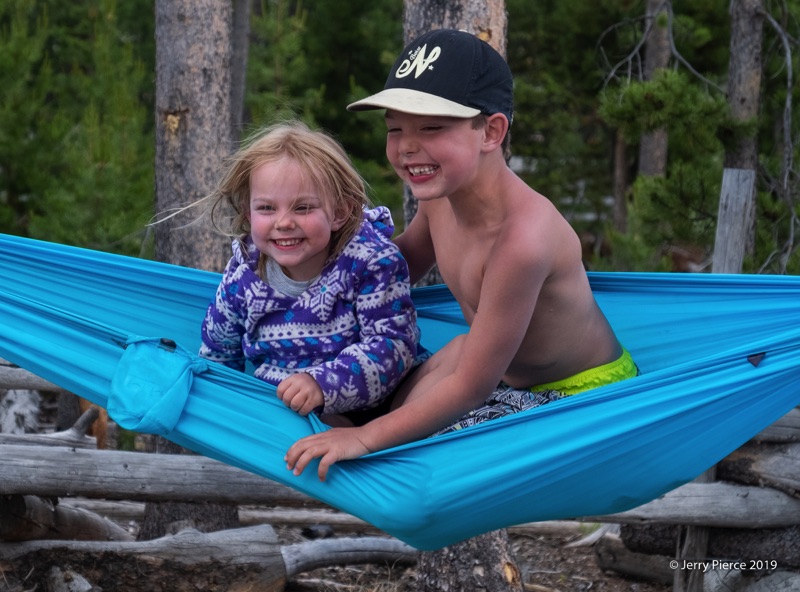 Andrea and Martin continue to do well in Boise. Andrea took a new role at her school. She is now the science teacher for the school. This is a big change and she has been spending an amazing amount of time working on the lesson plans for all grades each week. Next year should be much easier. Their two little ones – Analiese (4+ years) and Miles (7+ years) are healthy and happy. Although they are not so little anymore! Miles enjoys baseball, basketball, running, soccer and fishing. Analiese enjoys fishing, and pets the fish after they are caught, she can hardly wait to go to kindergarten. We joined the Koenig family and friends for a 4th of July camping adventure at Redfish Lake in Sawtooth mountains in Idaho.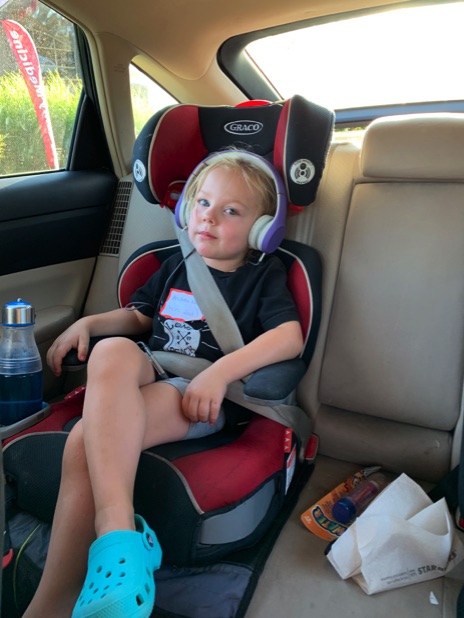 Analiese is gonna be TROUBLE! 🙂
Walking on water (again) in Mexico. See more here.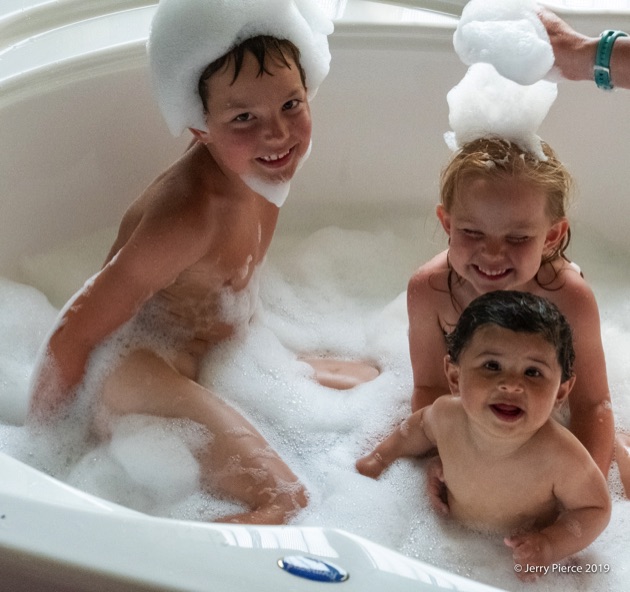 How cute can you be? Really?
As usual, we wish you all health, time enough to do the things you wish, and money enough to afford them. If you are in the area, please come by and see us! We would love to visit!
Barbara & Jerry Pierce
Our Emails are: Jerry: jerry@jerrypierce.org; Barbara: barbara@barbarapierce.org Andrea: andrea@jerrypierce.org; Amanda: amandaapierce@gmail.com
Spending time at Christ Field in San Francisco
Barbara continues too be a "Wise Person" at the Bethlehem AD event in Redwood City
(She has the white feathers)
Analiese and Andrea Skiing at Bogus Basin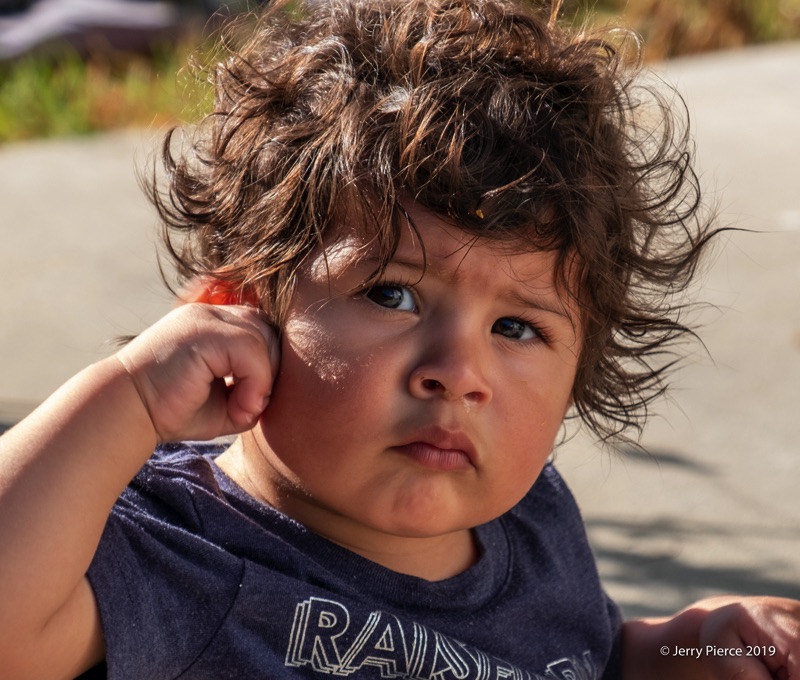 Waverly on his favorite truck …
Analiese playing the role of Obiwan fishing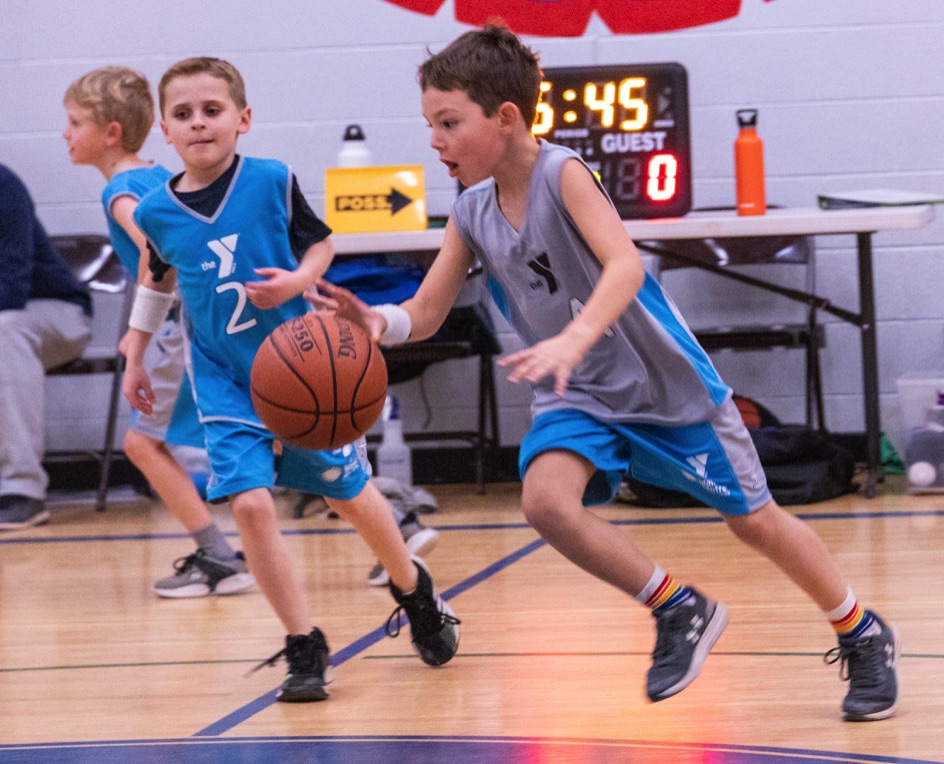 Jerry and Barbara continue to row on the SF bay – New Years row! Barara in red on the right in the orange and white boat.